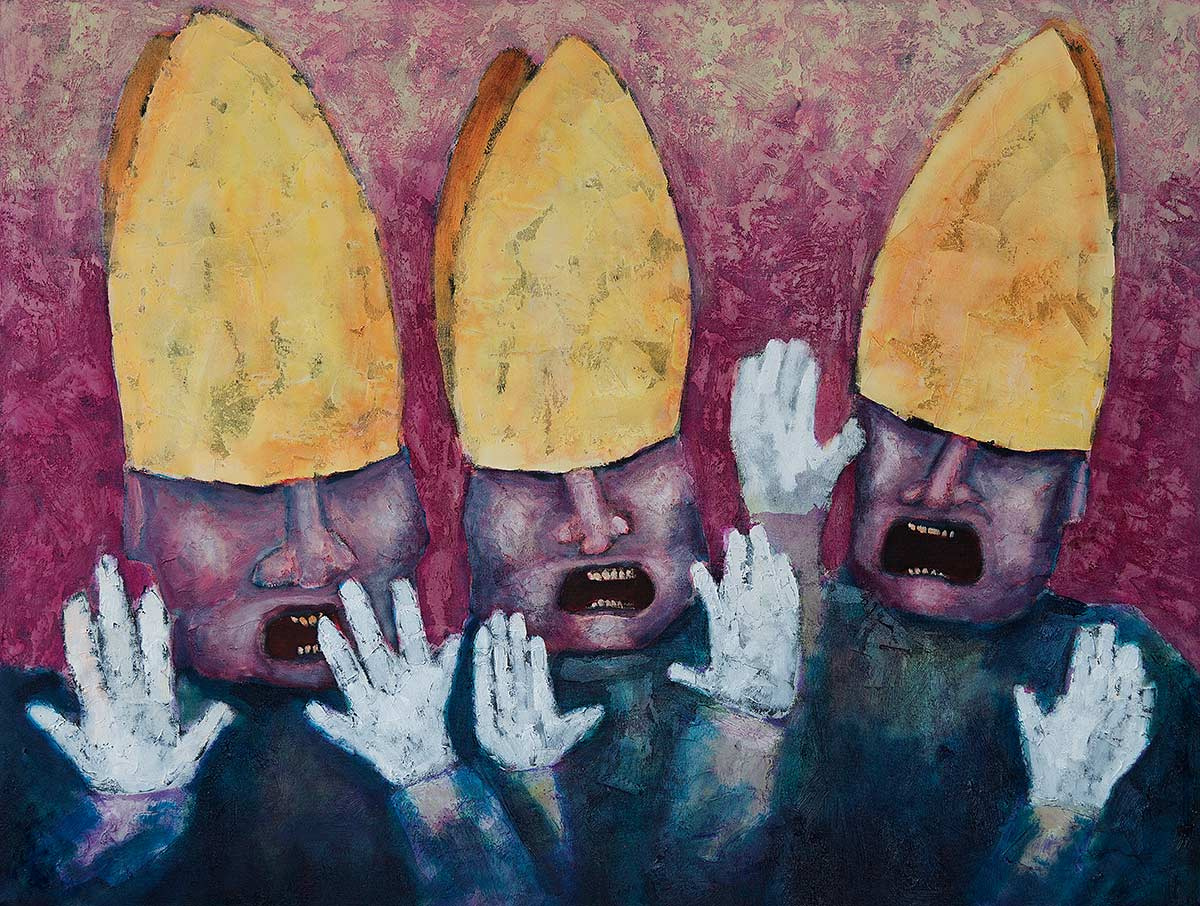 YOU ARE NOT WELCOME HERE: original is about 5ft x 3ft acrylic on canvas. Privately owned.
One of life's great wonders is how those who sing sweet words about their love for the poor, the friendless and dispossessed are happy for them to stay exactly where they are. Or preferable, even further away.
PRINT ONLY, rolled in a tube
allows you and your friendly local framing ninja the ultimate flexibility.
This is a 12-colour true giclee print (ultimate quality archival digital) using a 12-colour ink set on very heavy 300 gsm paper.
This print is on 24 x 18 inch / 61 x 46cm paper with a 1.5 inch / 4cm border.
signed in pencil in the border
£40, free UK delivery
LET US FRAME IT:
Print is mounted on thick, bevel-cut mountboard in a hand made solid pine frame, stained black with a smooth waxed wood finish.
Overall frame size is 24 X 18 inches / 61 x 46cm.
glazed using optical grade acrylic. This material is fast becoming the standard preferred by most galleries and museums over glass because it's stronger, safer and offers more UV protection.
All the framing bits are already attached in the back.
£65. Free UK delivery
GREETINGS CARD:
Better than saying it with flowers. Cheaper too. (excludes flowers "reduced to clear" in Tesco, or obtained from graveyard)
Printed on high quality 300gsm card. Supplied with a matching envelope, all inside a cellophane wrapper thingy.
This image is on a 5 x 7 inch card, about 18x13cm.
£3.00 Free UK delivery